IBS Ingenieurbüro Dr. Klaus Schnürer GmbH
Head office: Karlsruhe
According to the motto and our own incentive: "We automate every production" we work for and with small, medium and large companies up to globally operating automotive groups.
With our approx. 160 colleagues, we develop concepts for plants with manual workstations up to fully automated production lines. Our focus is on the area of body shell construction plants.
From planning, design, simulation and robot programming of entire plants to virtual and real commissioning, we stand by our customers.
IBS GmbH was founded in 1961 and is an engineering office for automation technology with many years of experience in the engineering field.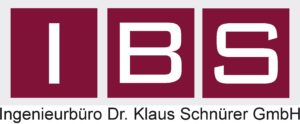 IBS Ingenieurbüro Dr. Klaus Schnürer GmbH
Blücherstraße 17a
D-76185 Karlsruhe
Telefon: +49 721 / 950 71 – 0
Telefax: +49 721 / 950 71 – 13
E-Mail: info@ibs-ka.de