Microchip Technology Germany GmbH
Microchip Technology Inc. is an American listed company that manufactures microcontrollers, mixed-signal, analog and flash IP circuits. Products include microcontrollers (PIC, dsPIC, AVR and SAM), serial EEPROM and SRAM devices, embedded security devices, radio frequency (RF) devices, thermal, power and battery management devices. In addition, solutions for networking such as USB, Zigbee, MiWi, LoRa, SIGFOX as well as Ethernet, MOST, CAN, LIN and USB.
The company is headquartered in Chandler, Arizona, with wafer fabs in Tempe, Arizona, Gresham, Oregon and Colorado Springs, Colorado, and assembly/test facilities in Chachoengsao, Thailand and Calamba, Philippines. Sales for the fiscal year ending March 31, 2018, were $3.981 billion.
At its Karlsruhe site, Microchip develops ICs, software and development tools for networking automotive ECUs with MOST, Ethernet or USB. In addition, the team in Karlsruhe supports automobile manufacturers and suppliers in Germany and Europe in integrating Microchip's automotive product range.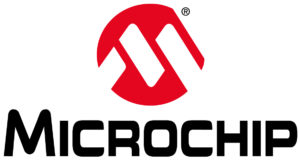 Microchip Technology Germany GmbH
Emmy-Noether-Str. 14
76131 Karlsruhe
Tel: +49 (0)721 62537-0
www.microchip.com