Dutch delegation in Karlsruhe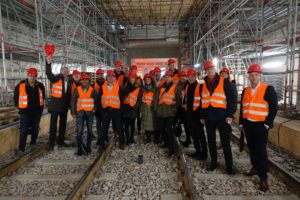 From 11-12 February 2020, a Dutch delegation visited numerous companies and institutes in Stuttgart and Karlsruhe to exchange views on topics related to intelligent and green urban mobility. The delegation included representatives from companies, politics and authorities as well as academia from Amsterdam, Utrecht, Rotterdam/The Hague and the province of Brabant.
Challenges and opportunities for cooperation on topics such as autonomous driving, MaaS, e-mobility and traffic management and planning were the focus of the exchange.
In Karlsruhe, information was obtained from KIT, AVG, TTK, PTV, TRK and INIT. Also the K. with a tour of the combined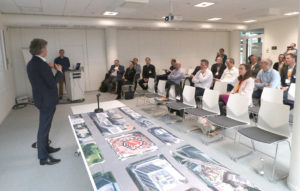 solution tunnels was not to be missed.
AEN and the Karlsruhe Economic Development Agency looked after the delegation participants, who were very satisfied: a tight schedule with many presentations and discussions gave the delegation a comprehensive impression of Karlsruhe's mobility competence and future cooperation opportunities. The participants found the direct exchange of experience with Lord Mayor Frank Mentrup, who presented Karlsruhe as the "mobility city of the future", extremely positive.