Stadtmobile CarSharing
Stadtmobil offers the approximately 303,000 inhabitants of Karlsruhe the highest CarSharing density of all major German cities.
Our claim
Improving mobility and relieving the environment at the same time – these are the goals of stadtmobil for the Karlsruhe region.
Improve mobility
The number of stadtmobil stations is being continuously increased. Our aim is to keep the distances to the next station as short as possible for you.
You decide which means of transport you want to use today. stadtmobil is one of the four pillars in the urban mobility mix:
– Buses and trains
– CarSharing
– Bicycles
– Pedestrian
Relieve the environment
– The stadtmobil vehicles are younger and more economical than the average fleet of German private cars. The fuel consumption is significantly lower.
– The stadtmobil vehicles are only used for routes and occasions for which other means of transport do not offer optimal conditions.
– Each stadtmobil vehicle replaces several private cars on statistical average.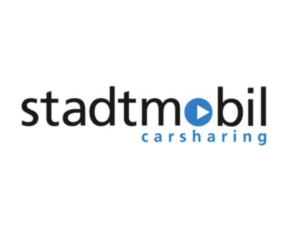 Stadtmobil CarSharing GmbH & Co. KG
Ludwig-Wilhelm-Straße 15
76131 Karlsruhe
Tel.: 0721 911911-0
Fax: 0721 911911-6
E-Mail: info@karlsruhe.stadtmobil.de