Successful into the Future - Leading the Way as a Karlsruhe Citizen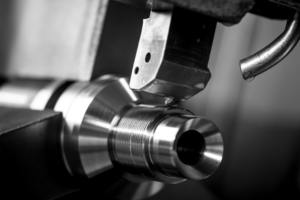 Engineering and mobility are the key topics of the coming years. In the field of engineering, Karlsruhe ranks as one of, if not the most, innovative city in Germany. Above all, many companies in Karlsruhe are now trying to switch to the future and sustainability, thereby setting a great example for the entire region
- in line with the motto "leading by example". Consequently, in the future, short-term ideas will be quickly put into practice to ensure innovation, performance, but also flexibility and change.
To experiment on ideas for the future, idea bearers need not only a strong network in which everyone can apply their strongest competencies, but also a cogwheel that can build prototypes in a time-efficient and powerful way.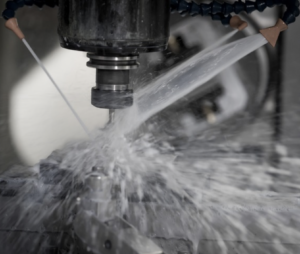 Rothweiler Feinwerkmechanik is known in the Karlsruhe network of the AEN as "The Prototype Expert" and lives up to this name. Managing director Dirk Rothweiler confirmed this position as
co-developer of the robot-controlled coffee vending machine "MyAppCafé" and proved that building a prototype not only provides quick but also qualitative information about a development. The prototype experts at Rothweiler can use the test results to optimize the product in the right places, develop it further and then put it into operation or series production.
The Rothweiler team always works according to the principle that "good is not good enough" and tries to improve every product even further, regardless of whether the manufacturing costs are to be reduced, the properties optimized or the number of variants reduced. In addition, quality and absolute accuracy are of utmost importance at Rothweiler. All processes are subject to certified testing and thus the high quality standard can be guaranteed on all products. In addition to prototypes, Rothweiler specializes in high-quality and precise components for every conceivable area in precision mechanics, as well as in machine, plant and tool construction.
Rothweiler is a member of the AEN network as well as the pilot company in the E2Driver project.
Rothweiler Feinwerkmechanik | THE PROTOYPE EXPERT
Rittnertstr.49 · D-76327 Pfinztal
Telefon: +49 (0)7240 9278-97 · Telefax: +49 (0)7240 9278-98
E-Mail: info@dgr-feinwerkmechanik.de · www.dgr-feinwerkmechanik.de